KCWC provides attendees with planned tracks for targeted professional development. The list of workshops below are those offered at the 2019 conference, and they are for illustrative purposes only. THERE IS NO GUARANTEE a particular workshop or faculty member will be available in 2020. Please return to this page when registration opens January 15, 2020 for an updated list. 
Workshops are interspersed with plenary sessions, and every attempt is made to match room assignments to workshops in the same track. Some may be repeated to help you maximize your learning. Early Bird and Night Owl bonus workshops are also scheduled. When offerings are finalized, the Schedule page will be updated so you can plan your attendance. This list is not yet complete. Please visit again for new workshop listings.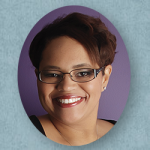 The Art of Developing Your Devotional | Craft
Do you have a passion to write for the Kingdom, but have no idea where you should start? Have you thought about writing a devotional, but you're struggling to start or complete the work? This course focuses on structuring of your devotional through scripture, illustration, and inspiring action. It will encourage self-confidence, foster the ability to write confidently from a personal place, help you select scripture that applies, and learn how to develop constant, open communication with God during the writing process. Join us to discover your God-given purpose as a devotional writer.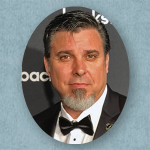 Audio Books That Speak to You | General
Nationally recognized voice actor, two-time Voice Arts Awards, Audiobook Narration of the Year nominee, and Award-winning radio host Gene Rowley presents a session that will speak to every author's heart. From a historical look at industry trends and audiobook growth, an explanation of rights and ownership, production costs, and what makes a great sounding book, Mr. Rowley guides students through it all with tips to save time and money along the way. The course concludes with a look at possible distribution channels for your audiobooks and an exciting sneak peek at some emerging technology.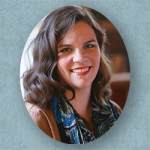 Building a Newsletter List | Business
Hallee Bridgeman shares tried and true tips for building your newsletter list, an essential skill for writers, especially those who self-publish.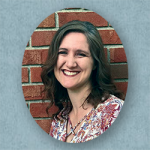 Creative Songwriting Strategies | Craft
Make your natural abilities work for you to produce better lyrics, retain greater focus, and find your creative space in the craft of songwriting. Leader Nicki Bishop is an experienced musician, songwriter, and worship leader. Let her inspire your songwriting success!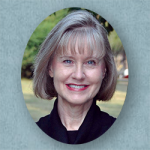 Critique Give and Take | Craft
Honest critique is one of the best ways to improve your work, but writers often shy away from it. Rather than treat it as rejection, discover the value of critique and how to give and take it to polish your pieces for publication. Leader Tracy Crump will help you meet the "unique critique personalities" and discover the good and bad of each. In addition, learn how to find a critique group and how to know when it's time to move on.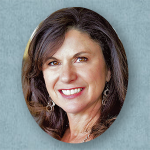 The Dreaded Author Platform: Breaking Through the Noise | Business
Everyone knows that publishers expect authors to have a platform, or at least be building one. Rachelle Gardner will lead a discussion on what it means to have a platform, who needs one, and why it's important. We'll talk about social media as well as other elements of a platform, and we'll discuss the surprising truth about social media. What if you don't like self-promotion? We'll talk about that too, and we'll get to the nitty-gritty about how to build and serve an audience. You'll learn the importance of your mailing list and how to use one. You'll leave this workshop feeling less overwhelmed by the idea of platform, and equipped to build one.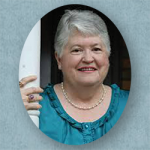 Fifty Shades of Marketing | Business
Fifty Shades of Marketing will give you fifty do's and don'ts to market your book. It will enlighten you about why a book might not sell and what you can do to improve the book for better sales. Enjoy this light-hearted way to market books!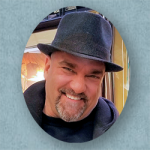 He Said/She Said: Super Realistic Dialogue | Fiction
Gregg Bridgeman is a military trained interrogator and a student of language and culture who speaks passably in a few foreign tongues. He has also edited more than 100 Christian works. The class uses many examples to demonstrate the difference between "really good" and "not so good" dialogue, then gets very specific about the differences between the way men and women communicate, all supported by scriptural references starting with Genesis 5:2. The class concludes with practical techniques authors can employ to make their dialogue more realistic and really pop. Students will also take home a list of nearly 600 ways to say the word "said" without ever actually saying the word "said."
Keywords & Categories: The Key to Competing in the World of Books | Business
Amazon is the number one book retailer, which is great, but it means our books are in an ocean of authors. What makes our book stay afloat and get noticed? Keywords. Keywords used with AMS, Amazon Marketing System. Amazon will suggest ten to twenty keywords, but you'll need hundreds tailored to your audience. In this course, you'll learn how to find those keywords, where to use them, and how to market your book like a pro on a shoestring budget.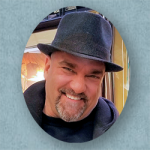 Nail the Narrative! Timeless Trusted Tricks to Newer Novel Notions | CRAFT
Narrative is a report of connected events, real or imaginary, presented in a sequence of words. The narrative text can usually be described as the words that are not encapsulated inside quotation marks. Regardless of what kind of narrative you're writing, fiction or non-fiction, there are certain qualities that separate effective stories a reader can experience from ineffective exposition a reader may merely tolerate. Strong characterization, vivid use of detail, clear literary language, and an emotional, conflict-driven plot all serve to make your narrative stand out. Gregg Bridgeman covers narrative styles, forms, rules (and when to break them) as well as dozens of self-editing hints to enhance your narrative text.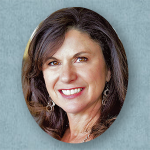 Pitching Boot Camp | Fiction & NonFiction
Every author needs to master the art of the 1-sentence hook, the 1-paragraph pitch, and the elevator pitch. This workshop is full of concrete examples and instructions on how to create winning submission materials. Boiling down 100,000 words isn't easy, but this workshop takes the mystery out of it. You'll learn exactly how to identify what needs to be in your pitch and what to leave out. Having worked as a literary agent for the last 12 years, Rachelle Gardner offers an advanced perspective on how to craft pitches that will "WOW" editors and agents. Bring your elevator pitch if you have one; we'll workshop a few examples during the session. BONUS: We will also discuss literary agents—how to identify the right agents to pitch, what agents do, and how to work successfully with them.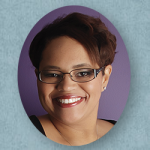 The Power of a Praying Writer | Craft
Did you know that your writing can be considered a ministry? Did you know that your writing ministry can be directly and positively affected by your prayer life? This course will give you the push you need to further your writing, to strengthen it, and to truly unlock your potential as a writer through the power of prayer.
Prepare for Lift-off: Launching Your Book Step by Step | Business
The book is done, and published, now what? It's time to launch that baby, but how? Learn how to organize a book launch, from the first steps and making a plan, where to market, hosting a launch party, giveaways, finding folks to review your book, building a team to help cheer on your book, and beyond. We will get that book successfully launched!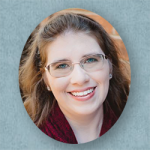 So You Want to Be An Author? A Workshop for the Next Generation | Fiction​
This 3-hour interactive workshop geared for teenagers will introduce the basics of writing for the publishing world. In the first session, participants will learn about guidelines for genres, common terminology, and the three rules which must never be broken. During the second session, participants will examine the three-act structure and develop a loose three-act outline. Participants will leave with a handful of resources to help them grow and the tools necessary to write a story fit for publishing.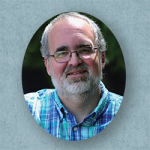 So You're a Newbie: A Primer for First-time Attendees | General
First time attending a writer's conference? Not sure what to expect? This class is perfect for the newcomer. Come, enjoy, ask lots of questions, and we will provide the answers.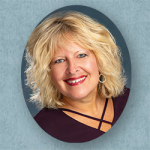 Speakers Sell More Books! | Business
An award-winning Toastmaster as well as a best-selling author, Michele Chynoweth learned early on that speakers sell more books. She then took lessons from pros like Jack Canfield (author of Chicken Soup for the Soul) to start giving workshops and landing speaking gigs at churches, Rotary Clubs, Chambers of Commerce, women's groups, writers conferences, book festivals and more! She'll teach you the basics about overcoming your fears, vocal variety, writing a good speech, engaging your audience, even incorporating humor – so your listeners will hang onto every word and then line up to buy your books!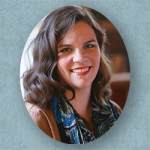 Squeaky Clean Hot Romance | Fiction
Lots of people enjoy reading various genres — a cozy mystery, a thrilling suspense, an adventurous historical, a catchy contemporary — and love them all as long as the romance is piping hot and the story is comfortably clean. Let Hallee Bridgeman teach you how to write romance for this audience.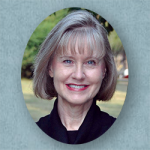 Stirring the Pot: Writing for Chicken Soup for the Soul | Non-Fiction
Chicken Soup for the Soul receives thousands of submissions but selects only 101 for each book. How can you increase the chances they'll choose your story? Tracy Crump will teach what Chicken Soup wants, what they don't want, and how you can stir up a winning Chicken Soup story.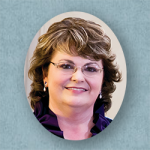 Taming the Bronc: Microsoft Word for Writing Wranglers | craft
Microsoft Word (MS Word) is like a bronc, and sometimes writing wranglers get bucked off into a pile of manure! Rhonda Dragomir teaches skills in MS Word that will break the bronc into a working partner, saving you hours of time and making your writing stand out to agents and editors.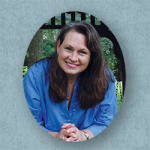 Through the Eyes of a Poem | Non-Fiction
This workshop, taught by Kristy Horine, offers attendees an opportunity to sharpen their prose by using poetic elements and forms. Students will learn several short poetic forms (the cinquain, the tanka, and the tritina (along with her big sister the sestina).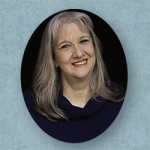 Turn Your Book into a Screenplay | Craft
Many novelists would like to have their books turned into films. It's a great pursuit as many filmmakers are looking for published books to base their films on. The problem is that most writers don't understand the difference between novel writing and screenwriting. While the two certainly have similarities, they each have their own requirements. Learn the how so you can turn your book into a screenplay!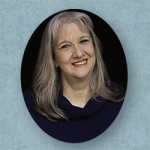 Visual Storytelling | Craft
You've heard it said to "show not tell", but what does that really mean? Writer/Director Sharon Wilharm knows firsthand the power of visual storytelling and invoking powerful responses via action rather than words. With two dialogue-free feature films to her credit, she'll share what she's learned about telling emotional stories without saying a word. Whatever your genre, you can glean insight to add a new edge to your writing.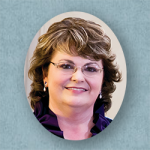 Websites for Writers | Business
Every writer needs a website. It's "home base" for everyone seeking to know you and what you write, including editors, publishers, and agents. It's also the linchpin of your online presence and platform. Rhonda Dragomir is KCWC's webmaster, and she will share information to help you design and publish your author website.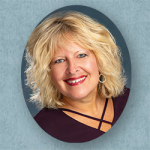 Which Publishing Path to Take? | Business
Learn from an award-winning, best-selling author (and marketing professional) who has been through it all! Join Michele Chynoweth as she discusses all the pros and cons of traditional vs. self-publishing when it comes to time, money, marketing and more – and how to best approach each publishing path. Michele can talk about publishing from nearly every angle and hopes writers can learn both from her mistakes and success stories!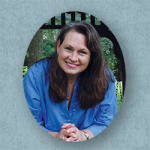 Write All About It: A Byline Oddysey | Non-Fiction
Kristy Horine will lead attendees into the world of the Christian journalist. By the end of this workshop, students will have the tools to write a basic press release and a feature article for newspapers and magazines.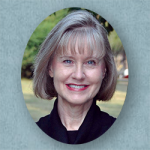 Write Winning Queries | Business
You've written a riveting article or book and identified which publisher will be a perfect fit. Now you just need to convince a busy editor who receives thousands of submissions every month to buy it. Oh, boy! Tracy Crump will help you master the art of writing a one-page query letter that will get editors' attention and persuade them to publish your prose.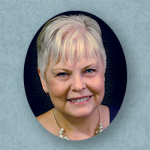 Writing for Young Children—Birth Through Third Grade | Craft
This workshop focuses on writing for toddlers, preschoolers and children up to seven or eight years of age. We'll look at fiction board books, picture books and chapter books. We'll discuss the building blocks of each type of books, and some DOs and DON'Ts of writing them. Join us for an up-close and personal look at books for young children.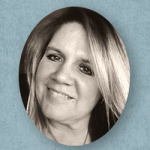 Writing from a wounded heart | Craft
Many writers are writing about a painful personal experience—they want to share what they've learned so their experience can help others. This workshop, taught by Wanda Barbella, will help you understand the best ways of doing this, pitfalls to avoid, and how best to glorify God while being true to the story and message God's calling you to share.