KCWC provides attendees with planned tracks for targeted professional development, and a slate of workshops designed to meet individual writers' needs. With the May 1 decision to switch to an online conference format, offerings may vary somewhat from the list presented below. Please return to this page often for the most up-to-date information.
Workshops are interspersed with keynote sessions. Early Bird and Night Owl bonus workshops are also scheduled. When offerings are finalized, the Schedule page will be updated so you can plan your attendance. This list is not yet complete. Please visit again for new workshop listings.
The Algo-mist: Pointers Not Potions For Navigating Facebook & Instagram's New Alogrithms | Business
Over 2.4 Billion people have Facebook and Instagram accounts. Over 75 million check their accounts daily, and most from 11 to 18 times a day. Our readers are there, but the new algorithms make it increasingly difficult to reach them. In this course, you'll learn what the new algorithms seem to be, how they impact us as writers, and how to connect with our readers regardless.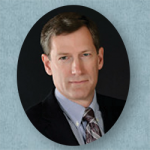 Ask the Agent | Business
What does an agent do? What does an agent NOT do? And do I really need an agent in this era of indie publishing? This session will offer an introduction to the work of a literary agent, and let you ask ANY question you have of someone who has been one of the country's most successful agents over the past 22 years.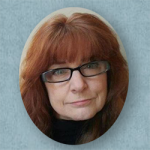 Book Proposal Basics | Business
There are many different types of book proposals, and each kind has different components. In this course we'll discover the difference between a fiction, nonfiction, and children's book proposal. You'll leave with tools to help you perfect your proposal, no matter your genre. Cherrilynn Bisbano has a track record of great success helping writers with proposals as a member of The Write Coach Team.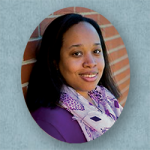 Building Your Tribe on Social Media | Business
Building a tribe of super fans is vital to your writing career. These fans will become natural influencers and reviewers and all it requires of you is to invite them into your social media tribe. Learn from Toni Shiloh the tips to build a fan base using various social media outlets.
Ghostwriting, Work-for-hire, and Other Not-So-Scary Writerly Things | Business
Bestselling author Tama Fortner will discuss two lesser-known facets of the publishing industry: ghostwriting and work-for-hire. You'll learn what these kinds of writing entail, the pros and cons of each, as well tips for how to make them work for you.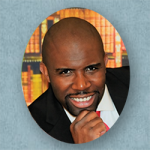 How to Write Men Right | Writing Craft
Discover how to effectively capture the male mentality and create true-to-life male characters that appeal to both male and female readers. Taught by J.P. Robinson.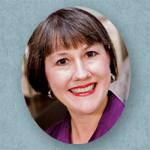 The Last Editing Class You'll Ever Need | Writing Craft
Editors and agents are looking for an opportunity to stop reading your manuscript. This class is about not giving them any excuse to stop reading. You'll learn how to change your mindset from dreading the editing process to likening editing to the perspective of a sculptor. By chipping away at this ungainly lump of clay called your first draft, your editing chisel slowly releases the beauty hidden therein, revealing the best manuscript you can present. Attendees will be provided an exhaustive editing checklist. Taught by Lisa Carter.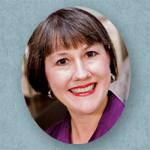 Maximizing Your Writer voice | Writing Craft
Editors and agents look for authors with a strong or unique "voice." Lisa Carter teaches how to identify your writer's voice and enhance it. Each story has a flow of sound like music—a unique beat, rhythm, and tone. Writers, too, have a voice, recognizable throughout their entire body of work. Some singers have a crystal clear quality of tonality like Julie Andrews like a bubbling, high arching fountain. Others write with a deep, full sound like Etta James, possessing a rich, Mississippi River quality. Your writing voice is already part of you, the sum total of your personality and experiences—the indefinable essence of who you are. L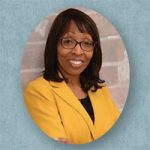 Memoir: Break the Silence & Rewrite Your Story | NonFiction
Karynthia Phillips teaches how to break cultural silence and rewrite your family of origin experience with practical applications. God has given each of us a story to share.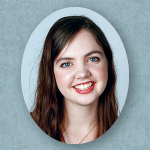 Once Upon a Time: The Ancient Art of Storytelling and What We Can Learn From It | Fiction
Why do humans tell stories? What draws us to them? People have been using storytelling for a variety of purposes throughout human history. Jesus himself used it often in his teaching. What can the way people in the past told stories teach us about novel-writing today? Is there a specific formula that makes a story good? And if so, when and how should we deviate from it?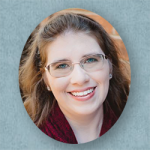 Picking the Write Fight: Writing Powerful Fight Scenes | Fiction
Many readers skim over or skip through fight scenes when they come across them in stories. Why? Because they are boring and readers can skip them without missing anything important to the story. In "Picking the Write Fight" you'll learn the two purposes of a fight scene, what to include and exclude, and technical writing tips. By the end of the workshop you will have the tools needed to write fight scenes which grab your reader by the collar and won't let go.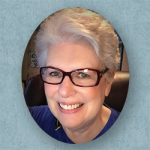 Publishing 101 | General
Deb Haggerty enlightens you about the publishing process from query to finished book and everything in between. Presenting yourself and your work successfully to an editor/publisher requires certain skills and documents. She will teach ways to ensure you make that very important great first impression, along with tips and techniques to aid in the creative process. This is an interactive seminar with questions and discussion actively encouraged.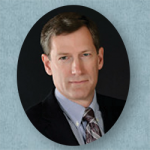 The Publishing Contract | Business
What are publishing contracts, and what should you know about them? This session will give an overview of the essential things to look for (and those to avoid) when you're faced with signing a contract, either with a traditional house or as an indie author. The class is taught by a longtime literary agent who has negotiated more book contracts than just about anyone in our industry.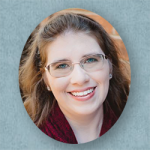 So You Want to Be An Author? A Workshop for the Next Generation | Fiction​
This 3-hour interactive workshop geared for teenagers will introduce the basics of writing for the publishing world. In the first session, participants will learn about guidelines for genres, common terminology, and the three rules which must never be broken. During the second session, participants will examine the three-act structure and develop a loose three-act outline. Participants will leave with a handful of resources to help them grow and the tools necessary to write a story fit for publishing.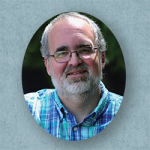 So You Want to Be a Devotional Writer? | NonFiction
So you want to be a devotional writer? Carlton Hughes did not, yet he has he been featured in four compilations and co-written a devotional gift book. How did that happen? Find out in this interactive workshop, featuring tips for writing devotional pieces and insight into getting them published.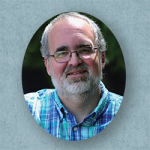 So You're a Newbie: A Primer for First-time Attendees | General
First time attending a writer's conference? Not sure what to expect? This class is perfect for the newcomer. Come, enjoy, ask lots of questions, and we will provide the answers.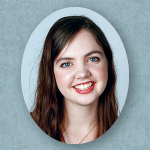 Social Media and Its Uses for the Author | Business
As authors, most of us wish we could spend more time writing and leave marketing to the experts, but in today's world, social media is a necessary part of our job. Fortunately, with a little work, you can turn it into a vehicle for reaching the world with your words, rather than a frustrating time-waster.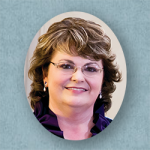 Tools for Writers | Fiction and NonFiction
The Internet and book stores are chock full of tools to teach writers their craft. Rhonda Dragomir will share with you the tools she has found most valuable in her writing career, including newsletters, blogs, websites, and books, many of which are free or low-cost. When you stuff your toolbox with high-quality implements, your writer's construction job is much easier!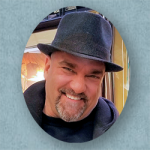 Stars and Words: Reviewing Book Reviews | Fiction and NonFiction
In this class, Gregg Bridgeman covers five important points about reviews. 1.Types of book reviews. 2.Why are book reviews important? 3.How to get reader reviews. 4.Get even more organic reviews. 5.Responding to Reviews. This class is essential for any author whose work may be reviewed in the public space.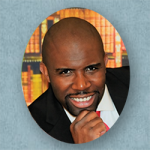 Turn Your Writing into a Business | Business
What happens after your book rolls off the printing press or you hit "publish" on KDP? These days, both raditionally published and indie authors are expected to market and sell their own books. Every author has a message and the potential to reach the masses. Discover free to affordable strategies that will help you market to your full potential. Taught by J.P. Robinson.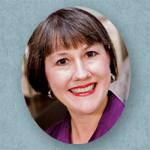 The Well Writer | Fiction/Non-fiction
Lisa Carter teaches what it means to be an authentic, vulnerable writer. She describes the joyful, exhilarating and sometimes terrifying journey of writing stories with which readers can identify. Elements include: •why we write; •writing from your authentic self; •what won't happen once you sign a contract and what will; •defining your success; •consecrated writing;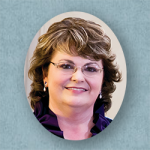 Websites for Writers | Business
Rhonda Dragomir will teach a two-part class on developing an author website, with tips and practical advice for both beginners and experienced website developers. Part One will cover the basics of choosing and registering a domain, selecting a web host, and the practical side of starting a website from scratch. Part Two will dive deeper into the development of author sites, with tips for good layout, navigation, images, and content. Rhonda is the KCWC webmaster, and has developed this site.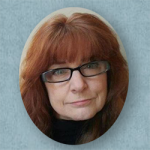 The W.R.I.T.E. Prayer | Writing Craft
Prayer is powerful. So why don't we pray more often? Our loving Father in heaven desires to communicate with us, so why don't we take the time to pray? The W.R.I.T.E prayer is in an easy to learn acrostic format—a great tool for the writer, editor, or publisher to commune with their Abba. The W.R.I.T.E. Prayer is: W—Word of God; R—Readers; I—Inspiration; T—Thanksgiving; E—Expectations. Let Cherilynn Bisbano inspire you as she teaches this method of prayer.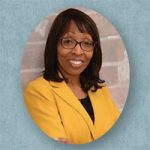 Writers are Warriors | Fiction/Non-fiction
Karynthia Phillips teaches that writers are warriors. We do not wimp out, but remain steadfast during the journey of authorship. Learn practical tools to finish your book from a certified writing coach and book consultant.
Writing Christian Nonfiction for Children | Non-fiction
Bestselling children's author Tama Fortner will provide an overview of writing for the Christian children's market. Topics covered will include distinguishing between the various types of children's nonfiction, finding your topic and your voice, and writing to your audience.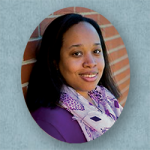 Writing Diverse Characters | fiction
Our writing should reflect the diversity around us. In this session, Toni Shiloh will discuss why representation matters and delve into the transformative power of reading diverse fiction. You'll learn how to write characters of differing ethnic backgrounds and celebrate your characters' uniqueness without falling into stereotypes.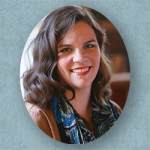 Video Marketing for Authors | Business
We are in a visual, video society. If you want to reach readers, video is a perfect tool. Added to that, YouTube is the second most popular search engine in the world - second only to Google (which owns Youtube.) Best-selling author Hallee Bridgeman will show you different ways you can use video to capture your audience with the tools you already have.