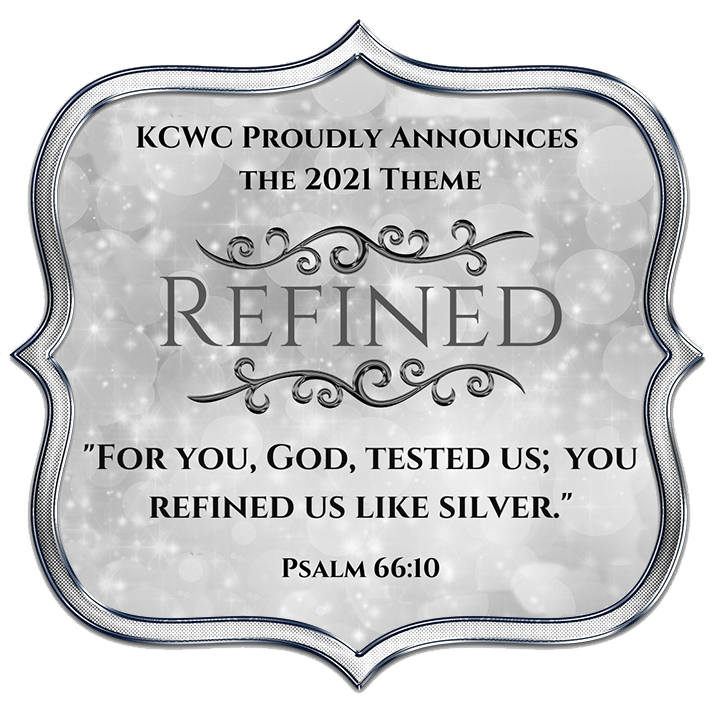 Hello, Christian Writers,
The theme for our 25th year lines up with it being our silver anniversary. That theme is "Refined Like Silver." Jean Hall, our new conference coordinator for 2021, has written a 2-part post on this theme. We welcome this guest contribution and expect it to bless you as both writers and Christians.
REFINED LIKE SILVER—Part I
By Jean Matthew Hall
Psalm 66:10 "For you, God, tested us; you refined us like silver."
2020 was a memorable year in many parts of the world. It has been a trying year with difficulties on the political scene, the world health scene, the social justice scene, nation-to-nation and tribe-to-tribe conflict, economic insecurity, and the COVID-19 pandemic. And, oh yes, let's not forget state-engulfing wildfires, devastating hurricanes, floods, explosions, mass persecutions, famines, epidemic diseases….
Can you add anything else?
It was definitely a trying year. And we have no promise that 2021 will be better, do we?
The only promise we have is for the abiding presence of the Lord Jesus and the Holy Spirit with us Christians through any and all trials.
From a biblical perspective, what does the word, trying, mean?
It means we, the Church of Jesus, (and possibly those who are not Christians) are being tested, sifted, strained, refined by the circumstances that surround us.
What is the difference, though, in being tried and being refined? I think one difference is that being tried can make us better, or bitter. Being refined always makes us better.
For the 2021 Conference, we at KCWC have chosen the word Refined as our theme.
It isn't just present world circumstances that caused us to make this choice. It is the biblical truth that God refines those who trust in Christ every year. Psalm 66:10 says, "For you, God, tested us; you refined us like silver."
From ancient times, metallurgists have refined the elements mined from the earth. Why? So that they can be useable and, sometimes, beautiful.
Today, several methods involving acids, other chemicals, and heavier metals are used to refine noble metals like silver. But all these methods share one common thing—fire. The metals must be heated to at least 1700° and held in that heat until the impurities in the metal can be removed.
I've Googled and YouTubed modern methods of refining silver. It's interesting. But what about ancient methods of refining silver? What images was God calling to people's minds when He "refined" them?
Part 2 of this post will take a closer look at that.
Jean lives in Louisville, Kentucky. Her stories and poems appear in 
a variety of inspirational magazines and anthologies. Jean is a member of the SCBWI, Word Weavers International, and the Louisville Christian Writers. Jean recently signed with Little Lamb Books for a four-book series of picture books about the seasons of the year. The first book, God's Blessings of Fall, was released in September of 2019. Jean is represented by Cyle Young of Hartline Literary Agency. Website: www.jeanmatthewhall.com