The KCWC Planning Committee is doing our very best to answer your questions about the conference. Before you send an email, check this page to see if your question has already been answered. But if you still have a question, use the button below, and we'll answer as quickly as possible.
Many FAQs are answered on our YouTube channel, including options for the attendance of spouses and children. You'll also be able to access video from faculty members about their workshops and conference attendee testimonials about what KCWC means to them.
Frequently Asked Questions
Even if your spouse doesn't write, we recognize the power, impact, and inspiration his or her support has on your writing. We welcome you to bring your spouse along during scheduled mealtimes. Read more about this option on the registration page. Click on the image to be directed there.
Any child age 10 to 17 may attend for just $60 to cover the cost of meals when accompanied by a paying adult. More information is available on the registration page. Click on the image at the right. You should make other care arrangements for children under age 10.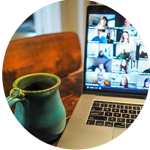 The Planning Committee has not finalized any plans because we are not certain what is possible and what is simply not going to be possible given our current resources. We are focused on making our "return to in-person conference" the very best conference anyone could ever hope to attend in terms of keynote, content, community, youth, catering, and cost. Given the remaining time and the work ahead of us, we are not certain a virtual option will be a possibility this year. For a complete statement, please click on the image to visit the registration page.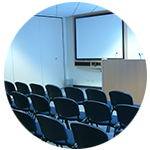 Are there limited spaces in workshops? Will they get full?
There is no limit to the number of attendees in any particular workshop. You do not need to be concerned that space will not be available if you want to attend.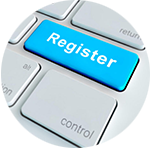 Do I need to pre-register for workshops?
There is no need to pre-register for workshops. Be sure, however, to study the workshop pages to make a selection that will most benefit you.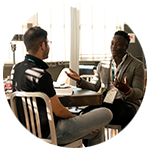 May I speak one-on-one to a faculty member?
Some faculty members are accepting one-on-one appointments. You must reserve an appointment, and you may do so at the in-person conference. A limited number of appointments are available.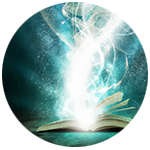 How do I tell an agent/editor about my project?
You will learn more about each agent/editor throughout the conference, particularly during the panel discussion. Some faculty members are accepting one-on-one appointments, during which you may pitch your project. Others will need to be contacted through their agency or publishing house website.
May I submit a proposal to an Agent/editor?
Pitches may be made to agents/editors who have agreed to accept one-on-one appointments. If an agent/editor is intrigued, he/she will request more information, which may include a proposal. Other agents/editors may be contacted through traditional means on the website for their agency or publishing house. Be sure to read guidelines and include in your query letter that you attended KCWC.