The Planning Committee for the Kentucky Christian Writers Conference is composed of writers, editors, teachers, and other industry professionals. It is their high privilege to pray, plan, and work together to offer a conference that inspires writers for God's glory.
KCWC Planning Committee Coordinator, Jean Matthew Hall, lives in LaGrange, Kentucky. Her first picture book God's Blessings of Fall was released by Little Lamb Books in September 2019. Her second picture book is set to release in 2021. When not enjoying time with family (eight gorgeous grandkids) and church Jean is immersed in children's picture books—reading them, reviewing them, writing them! Jean is a member of the SCBWI, Word Weavers International, Write2Ignite and the Kentucky Christian Writers. You can learn more about Jean at her website and blog at www.jeanmatthewhall.com.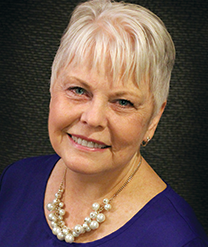 Kristy Horine is a multi-published, award-winning Kentucky freelance journalist and creative writer. She served as the Kentucky Christian Writers Conference Publicity Chair from 2017 to 2019 before moving into her current role as Executive Board Member. She is a member of American Christian Fiction Writers (ACFW) since 2018, currently serving as the Ohio Valley Zone Director. She makes her home in Paris, Kentucky. Her desire is to be found faithful with her writing and her life.  Contact Kristy via email at kristyhorine@gmail.com.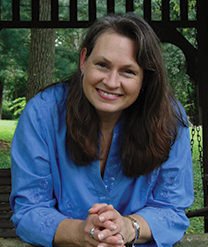 Carlton Hughes, represented by Cyle Young of Hartline Literary, wears many hats. By day, he is a professor of communication. On Wednesday evenings and Sunday mornings, he serves as a children's pastor. In his "spare time," he is a freelance writer. Carlton is an empty-nesting dad and devoted husband who likes long walks on the beach, old sitcoms, and chocolate—all the chocolate. His work has been featured in Chicken Soup for the Soul: The Dating Game, The Wonders of Nature, Let the Earth Rejoice, Just Breathe, So God Made a Dog, and Everyday Grace for Men. His latest book is Adventures in Fatherhood, co-authored with Holland Webb and released by the Ellie Claire imprint of Worthy/Hachette.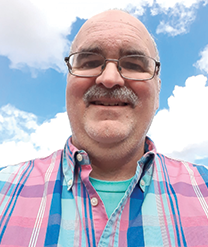 Lea Ann is an ordained deacon in full connection of the Kentucky Annual Conference of the United Methodist Church. She retired after thirty years of serving in the military and as a counselor in an extension ministry position at Fort Knox, KY in May 2013. She has served on the Planning Committee of Kentucky Christian Writers Conference in various positions, to include coordinator in 2015-16, since 2009. She has published several articles and devotions in several newsletters and online at Christiandevotions.com. She currently lives in Tompkinsville, KY, with her pastor husband, Calvin.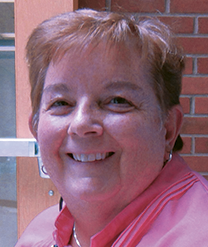 Nicki Bishop is a writer and educational librarian who loves sharing God's grace, wholeness, and healing through stories and songwriting. Her blog posts, articles, devotions, and interviews have appeared in multiple publications including The War Cry, The Secret Place, Focus on the Family Magazine, & Warrior Women: The Power of Prayer. She is privileged to work with youth and literacy, edit materials for print & publication, and encourage young writers along the way. You can find her on all the socials @mnickibishop. 
Gregg Bridgeman was born at a very young age. For most of his childhood, he was poor, unemployed, and ignorant. He didn't even have a high school education. After accepting his pity diploma, he discovered he wasn't suited to be a tailor. The muffler factory was exhausting. He couldn't cut it as a barber and didn't have the patience to be a doctor. He wasn't a good fit at the shoe factory. He just didn't put his soul into it. The paper company folded. Pool maintenance was too draining. He got fired from the canon factory. He just couldn't see a future as a historian.
After matriculating at numerous institutions of higher learning—some of them even accredited—one gave him a bachelors so he would leave and stop eating all the hot-pockets. After serving with the strawberry berets—and having grown accustomed to thankless work—Gregg settled on a career field that was wide open because absolutely no one else wanted to do it. He became an editor. He knows that one day, no matter how he dies, his final words will be, "But, I'm still hungry!"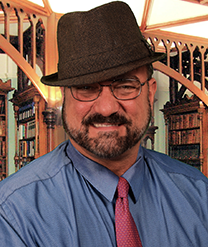 With nearly a million sales, Hallee Bridgeman is a best-selling Christian author who writes action-packed romantic suspense focusing on realistic characters who face real-world problems. Her work has been described as everything from refreshing to heart-stopping exciting and edgy. An accomplished speaker, Hallee has taught and inspired writers around the globe. She loves coffee, campy action movies, and regular date nights with her husband. Above all else, she loves God with all of her heart, soul, mind, and strength; has been redeemed by the blood of Christ; and relies on the presence of the Holy Spirit to guide her. Visit her website (and blog) at https://www.halleebridgeman.com/.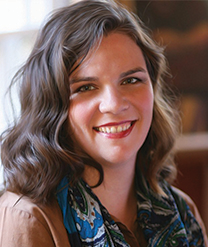 Crystal Caudill is an award-winning author of dangerously good historical romance. She is a member of RWA and ACFW, a contributor to iBelieve.com, and is represented by Tamela Hancock Murray of the Steve Laube Agency. As a former educator, she has a heart for teaching and encouraging others to grow in their God-given callings. Her debut novel from Kregel Publishing will release early 2022.  When not writing, Crystal can be found playing board games, enjoying cross-country road trips, hiding in a book, or drinking copious amounts of hot tea. Visit her website at www.crystalcaudill.com.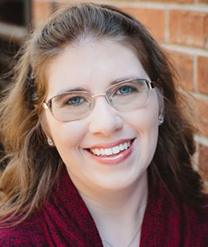 Hannah R. Conway is a military wife, mother, former teacher, best-selling author, podcast host on "What's Your Story? with Hannah and Stephani," and popular speaker.  Hannah also works as the Women's Ministry Director and Social Media Marketing & Communications Coordinator at her local church and can usually be caught with a coffee cup in her hand. She and her family live in Clarksville, TN. Connect with her online at  hannahrconway.com.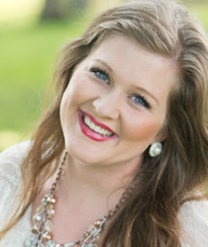 Heather Greer is a preacher's kid and preacher's wife who loves using her passion for reading and writing to encourage and challenge others in their faith. Whether writing or speaking, Heather's desire to help believers grow spiritually shines through. An avid reader of Christian fiction, Heather reviews books on her website and YouTube channel.  Equal mix of geek and romantic, you're as likely to find Heather watching the latest Hallmark movie as you are her favorite episodes of Doctor Who. When Heather isn't busy writing or reading, she enjoys baking, crafting, and spending time with her family and friends in southern Illinois. Visit Heather's website at https://heathergreer.com.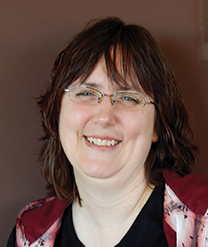 Janet Morris Grimes may not have realized she was a writer at the time, but her earliest childhood memories were spent creating fairy-tale stories of the father she never knew. That desire to connect with the mysterious man in a treasured photograph gave her a deep love for the endless possibilities of a healing and everlasting story. 
Janet is now a writer/music reviewer for Nashville Arts & Entertainment and Crossroad Magazines. She is also a devotional contributor to Christian Woman, Power for Today, Inspire a Fire, and The Christian Pulse. Janet has featured stories in several anthologies, including The Spirit of Christmas and Sweet Tea for the Soul: Real-Life Stories for Grieving Hearts. 
A wife of one, mother of three, and Tootsie to four, Janet currently writes from her quiet two-acre corner of the world near Elizabethtown, KY. She has spent the last few years preparing to introduce her novels and children's stories to the world. 
Inspiring stories that stretch your heartstrings. An unforgettable combination. Visit Janet's website at: http://janetmorrisgrimes.com/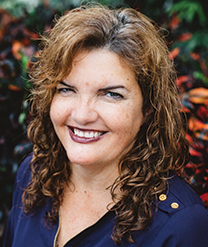 Crystal has a heart for the ministry of KCWC and has had the joy of knowing many writers who blossomed from their attendance to this conference. As a former conference coordinator, Crystal is well aware of the behind-the-scenes sacrifices and prayers that make KCWC a success, and she hopes to contribute to that success as the blog administrator. You can help by submitting your good news stories about KCWC for her to share with subscribers.

Crystal also volunteers with the local writer's group Louisville Christian Writers, but that has been on hiatus due to Covid-19 restrictions. When not volunteering, she loves to write poetry and devotions, play with color in the form of digital and real kaleidoscopes, and spend time with her husband and kitty cats. Find Crystal's blog at https://crystal-writes.com or see the many facets of Crystal on her main website at http://www.crystal-writer.com.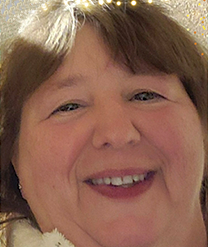 Dee Oliver serves KCWC by accepting and curating resources that are provided free to conference attendees. She also keeps and updates the documents that track the history of KCWC, which dates back to our first conference in 1996.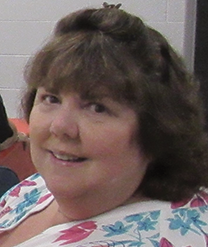 Pam Walker has been writing since her junior high school days. She participated on high school and college publications and earned her bachelor's degree In journalism from Ball State University. After college she put her writing skills to use as a technical writer, learned about technology, and worked as a Technical Editor for numerous books for Sams Publishing. Her dream of combining writing with ministry was realized in 2004 where she began working at Answers in Genesis as a staff writer and later became the National Editor of Answers magazine which now has over 100,000 subscribers. She served in that role until 2009 and continues to write magazine articles as a freelance writer. She also serves as Vice President of the Boone County, KY Chapter of Word Weavers International. Pam has written for local and national publications, including Today's Christian Living, Your Church, and One Christian Voice. She and her husband live in the Cincinnati area where they enjoy spending time with their four adult children and three grandchildren, and enjoy spending weekends at the family farm in Elizabethtown, KY.