Friday night, June 19, from 8:00-9:00 p.m.
The Alog-Mist: Pointers Not Potions for Navigating Social Media Algorithms
Instructor: Hannah Conway
Track: Business
Over 2.4 Billion people have Facebook and Instagram accounts. Over 75 million check their accounts daily, and most from 11 to 18 times a day. Our readers are there, but the new algorithms make it increasingly difficult to reach them. In this course, you'll learn what the new algorithms seem to be, how they impact us as writers, and how to connect with our readers regardless.
The Writer's Toolbox:
Low-Cost and Free Tools to Streamline Your Writing
Instructor: Rhonda Dragomir
Track: Business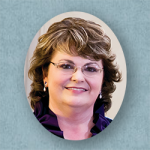 The internet and book stores are chock full of tools to teach writers their craft. Rhonda Dragomir will share with you the tools she has found most valuable in her writing career, including newsletters, blogs, websites, and books, many of which are free or low-cost. When you stuff your toolbox with high-quality implements, your writer's construction job is much easier!
Download the handout for this workshop.