Friday morning, June 19, from 8:00-9:00 a.m.
So, You're a Newbie:
A Prime for First-Time Attendees
Instructor: Carlton Hughes
Track: All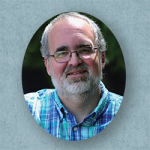 First time attending a writer's conference? Not sure what to expect? This class is perfect for the newcomer. Come, enjoy, ask lots of questions, and we will provide the answers.