Saturday afternoon, June 20, from 2:30-3:30 p.m.
Good afternoon! It is our prayer that you have had a fruitful conference, having received the information, inspiration, and motivation to "publish his (God's) glorious tidings" around the world.
This session will offer the final keynote address by Bob Hostetler, and the session will close with a word from our Coordinator and a prayer for God's blessing.
Instructor: Bob Hostetler
Track: All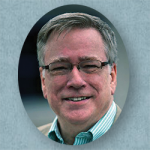 This 30-minute keynote will excite patient and persevering faith in writers, at whatever stage of their journey they are currently.