Saturday morning, June 18, from 8:30-9:00  a.m.
Welcome, Introduction, & Prayer
Jean Matthew Hall, KCWC 2022 Coordinator
Track: All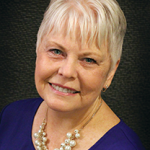 Grab your cup of steaming hot coffee or tea, and join this session to begin your second day of training. 2022 Coordinator Jean Matthew Hall will welcome you, announce events of the day, and lead us together in prayer for mutual encouragement and inspiration.