Friday morning, June 18, from 9:00-10:00  a.m.
Good morning! Welcome to the 2021 Kentucky Christian Writers Conference Online training weekend!
This session will offer a general welcome, an introduction to the day and to our speaker, and the first keynote address by Michelle Medlock Adams.
Do you have a cup of coffee? If you do, lift a mug to other attendees!
Instructor: Michelle Medlock Adams
Track: All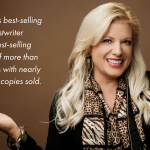 Joy in the Writer's Journey