Friday, June 18, from 11:30 a.m. to 12:30 p.m. EDT

Social Media Do's and Don'ts
Instructor: Greg Turnquist
Host: Jean Matthew Hall
Track: Business
They said get on social media. They said open a Twitter, Facebook, and Instagram account. They said start a YouTube channel. So why don't you have time to write books anymore??
Find out where social media can REALLY help you without sinking all your spare time. And learn some tips and tricks to NOT do on social media so it doesn't turn into a nightmare.
Instructor: Rhonda Dragomir
Host: Hannah Conway
Track: Craft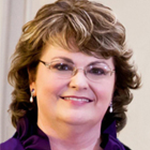 The internet and book stores are chock full of tools to teach writers their craft. Rhonda Dragomir will share with you the tools she has found most valuable in her writing career, including newsletters, blogs, websites, and books, many of which are free or low-cost. When you stuff your toolbox with high-quality implements, your writer's construction job is much easier!
Click here to download the handout for this class.
The First Rule of Fiction
Instructor: Bob Hostetler
Host: Kristy Horine
Track: Fiction
In his first year as a magazine editor in the Christian field, Bob was constantly amazed that 90% of the fiction manuscripts he rejected were returned for the same shortcoming: poor conflict-struggle-resolution. This workshop will help participants develop that crucial ingredient of strong fiction.
Click here to download the text file of the chat:
Putting Your Best Foot Forward: The Submission Process
Instructor: Tracy Crump
Host: Pam Walker
Track: Business